About
Green Quake is my final year project. Green Quake was built with the aim to help the environment which is an evergrowing concern as times move on. Green Quake aims to motivate people to be environmentally friendly and encourage them to perform eco friendly actions by making them fun through the use of gamification. Green Quake also provides usefull information and a tool to aid people in being environmentally friendly.
Tools & Technologies Used.
Below are listed the tools & techologies used to create the Green Quake application.
Xamarin Forms:

Front End

C#:

Front End & Back End

Firebase:

Database, Storage and Authentication

Google Maps:

Google Maps API
Visual Studio:

Development IDE

GitHub:

Git and GitHub for Backup

Nuget Packages:

Variety of Nuget Packages

Android & iOS:

Available
The Green Quake Applications was created usign aditional tools and technologies such as Photo editing software like Befunky for UI and UX design but the most important ones are listed above. If you would like to know more please feel free to contact me.
Supervisor
During the development of this project I have beed guided by my supervisor. More about my supervisor can be found below.
Dr. Christophe Meudec has provided me with constant feedback and guidance during the development of the Green Quake Application.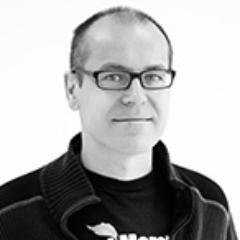 Dr. Christophe Meudec
Project Supervisor
Documents
Below you will find the documentation, a link to the APK download and a link to a tutorial series on the Green Quake Application.
App Screenshots
In this section you preview some of the screens from the Green Quake Application.
Contact
Feel free to contacts me using any of my socials or by using any of the options below.
Location:
Athy, Co. Kildare
Email:
Personal Email: peteroluc@gmail.com
Student Email: C00228946@itcarlow.com